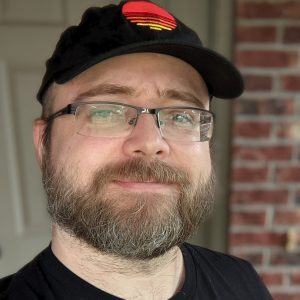 If you're interested in starting your own podcast, I can help! I have been podcasting continuously since 2007. In that time, I launched multiple successful podcasts on my own, including one in the top 1% globally. Role Playing Public Radio and RPPR Actual Play cover the tabletop RPG hobby. The Mixed Six is a variety discussion show with my co-hosts Caleb and Spencer. Night Clerk Radio is a music review podcast.
My portfolio page lists all of my podcasts and publications.
I can help you with any of these challenges:
Launching a Podcast
Format and topic planning
Logo and title design
How to pick a podcast host
Recording episodes
Finding the right equipment
Editing and Producing Podcasts
Noise removal and enhancing quality of audio
Editing for clarity by removing filler words and pauses
Writing show notes and episode titles
Uploading and scheduling episodes on a consistent schedule
Creating show topics
Finding guests for interviews
Research and analysis for show topics
Marketing Podcasts
Creating audiogram clips for social media sharing
Developing marketing plans to increase audience
Using a podcast to promote your brand
Please contact me at rpprpodcast AT gmail DOT com or use the contact form below to arrange a free consultation so we can figure out what works best for you.